The Problem: Finding the Fit
If you're like me, shopping for jeans is about as enjoyable as getting a bikini wax…being trapped in a cross country car ride with that one racist/judgmental/homophobic family member we all have to put up with…or going on a nature hike in 4 inch heels. Yep, a total blast. And it doesn't seem to matter how many pairs I go into the fitting room with, I almost always come out with none that fit me well enough to take them home.
Possible Solution: Like A Glove Leggings?
So when I heard about this new technology by Like a Glove that could take my own personal measurements from the comfort of my own home, and I don't even have to put on a bra to go jean shopping, I was in. Put your high tech robot leggings on me, I'm in.
But did the leggings work? Did I end up with a great fitting pair of denim, and are these worth a try? Here's what happened when I put them to the test.
How They Work
The Like a Glove leggings are laced with sensors that measure your hips, waist, and thighs, all grouping together at the abdomen. Once you're connected to the app (available on both iOS and Android), just throw those bad boys on, turn on the measure circuit, and let the App walk you through the measurement process. Easy as pie. The leggings don't have an inseam measurement – I'm guessing since most people's inseams don't change that often. So unfortunately you have to know that information and plug it in yourself.
From there, the app searches their database of denim brands (Paige, Levis, True Religion, 7 for All Mankind, and more) to find cuts that match with your proportions. The real deal: The filtering in the app needs some love. While I could filter by brand, fit, and rise, that was about it. I couldn't filter by price, by wash/color, nor by style (cropped, distressed, cuffed, etc.).
Plus I found that when I chose a pair of jeans, the app sent me to their partner site, Amazon to purchase, but the pair wasn't actually in stock in my size. This happened with 3 pairs of denim, which was a little irksome. So while the app shows you a particular brand/style that would look good on you, it may or may not be in stock. And then, you might have to go hunting for it, if any other retailers actually still have it.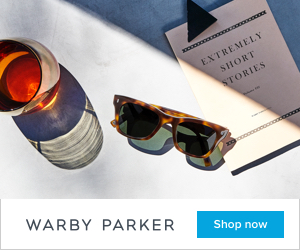 How They Fit
So after a few swings and misses, I finally landed on what looked like a promising pair. At a quick glance, it looked like a 29″ inseam, pretty much perfect for my shorty mcshorterton legs. And it was in my recommendations list. But I wasn't paying attention. But before I get to the length…
The tiny measurement taking robots did their jobs well. The hips and waist fit…well…like a glove. No muffin top, and no saggy jeans. These things are definitely one of the most comfortably fitting pairs I've owned, and I probably wouldn't have found them on my own. But I totally have to cuff them, since that's on trend now, and eventually probably hem them. Because I doubtlessly didn't check Amazon before hitting that purchase button to verify the length. The short girl didn't verify the length, y'all. Still, I'm happy with the jeans.
The leggings start out a bit pricey – $125 – but the company offers major sales and discounts. Right now, they're on sale for $80…plus an extra 10% off with a coupon code on their website…plus an extra 15% if you share their post. So after all that, it's pretty reasonable for a reusable service to get a solid match for your current – and accurate! – measurements. But girl. Do yourself a favor. Pay attention to your inseam!
–
PINTEREST | TWITTER | INSTAGRAM